TerraBygg was made to aid the construction of vivariums, it gives you the measurements of the boards needed, shows how to saw them from a board and shows you what trusses and boards that are needed to build a bench to it. It also gives the total price, volume and bottom area of the vivarium.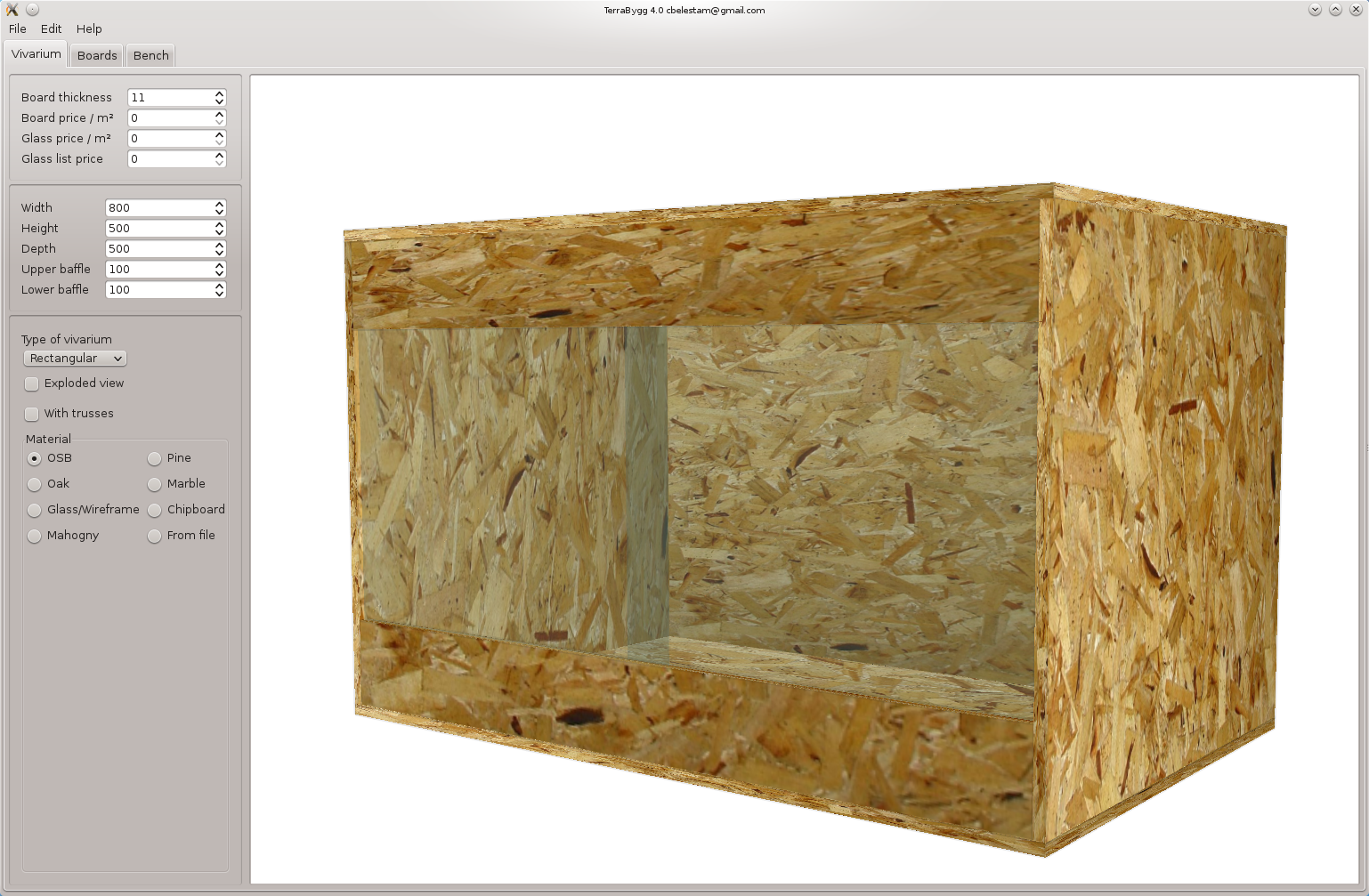 2017-07-23
A new version is now available, check the download page.
2016-03-17
There is a new update of TerraBygg available
here
. This fixes a small miscalculation of the front glass when trusses were used. The CentOS version will be updated as soon as possible.
2016-02-28
TerraBygg will be displayed and sold at Scales and Tails Expo in Brisbane 20th March.
2015-11-27
A major update on the page, a new button, "Share on facebook". Try it :-)
2015-08-18
There might be some downtime on friday due to hardware upgrades.
2015-06-25
We now accept Bitcoin as payment.
2015-03-07
A small update of the Linux version is made and updated.
2015-03-04
From the 6th of March the TerraBygg will be available for sale.
2015-02-27
The first release candidate is now available
here
.
2015-02-22
There's a incomplete draft of the manual in english available
here
.
2015-02-16
A second BETA is now availeble
here
.
2015-02-03
The first BETA is now availeble
here
.